<![endif]-->

June 2023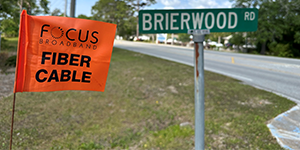 Fiber Optics Available in More Areas
Fiber optic internet service is now available for more customers in areas of Seaside, Ocean Isle Beach, Calabash and Shallotte. Construction has also begun in the Shallotte communities of Brierwood, Owendon Plantation and Village Point Estates. There is much more to come, so stay tuned as we continue to complete fiber optic construction in Brunswick County.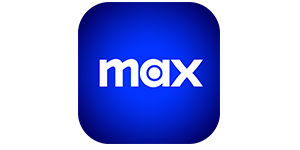 HBO Max is Now Max
Attention TV show and movie lovers, HBO Max is now Max! With Max you still get the same iconic programming that you love from HBO Max, now combined with DiscoveryTV content like true crime, reality, food, comedy and more. It's all at the same low price of $15.99 per month. Keep your streaming services all on one bill with FOCUS Broadband. If you're already a subscriber, your HBO Max app will either automatically update, or you will be prompted to download the new Max app. Call 877-755-8020 to learn more.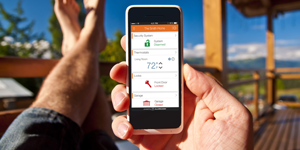 Vacation Mode Activated
Get quality time away from home without worrying, when you add Smart Home Solutions and Security by FOCUS Broadband. You can customize home schedules like timed lighting, temperature control and door locks. Let the pet sitter in and lock the door on their way out. Even check in on your home from a live recording, all straight from your smartphone.* Call 877-755-8023 now to get your free quote!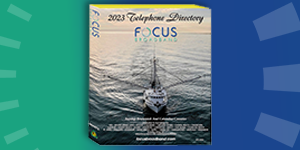 New Directories Coming Soon
New FOCUS Broadband telephone directories will be delivered in July! It is our goal to make it as helpful and informative as possible. Please remember to recycle your old telephone directories by dropping them off at any FOCUS Broadband retail location from now through August.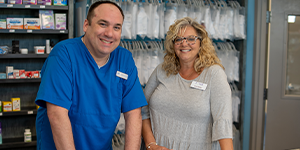 We Value Local Businesses
As a local communications company, we greatly value small businesses in our community. At FOCUS Broadband, we have what you need to keep your business secure and running smoothly. From smart security to IT support, we've got you covered. Call 877-655-1675 today to get more information about services for your business.

Faster Speeds for Summer
Now that the kids are out of school, you'll have more devices connected to Wi-Fi. Upgrade your internet speed to support the whole family and all the extra devices. With speeds up to a gig, it's enough to get you through those hot summer days. Click here to learn more about high speeds in your area!

Tech Tip of the Month
Ever throw in an occasional emoji when writing an email to a relative or your favorite coworker? It's easy to do when using your cellphone, but what about when you're using a desktop computer? We have the answer! On a Windows computer, to bring up the emojis panel, go to taskbar > toolbar > touch keyboard and choose the smiley key. When using a Mac, press command, control and the space bar all at the same time. There you have it! Now go liven up your emails with a few.


*Security by FOCUS Broadband services may require compatible monitoring plan, equipment, internet connection, agreement, and mobile device with Alarm.com app. Equipment sold separately. Other conditions and restrictions may apply.
Unsubscribe | TroubleViewing
ATMC | 640 Whiteville Road | Shallotte | NC | 28470 | US