<![endif]-->

June 2022

| | |
| --- | --- |
| • | Internet Speed for the Multitaskers |
| | |
| --- | --- |
| • | New Telephone Directories Coming in July |
| | |
| --- | --- |
| • | Last Change for Spring Savings |
| | |
| --- | --- |
| • | June 30th is World Social Media Day |
| | |
| --- | --- |
| • | Say Goodbye to Your Cable Bill |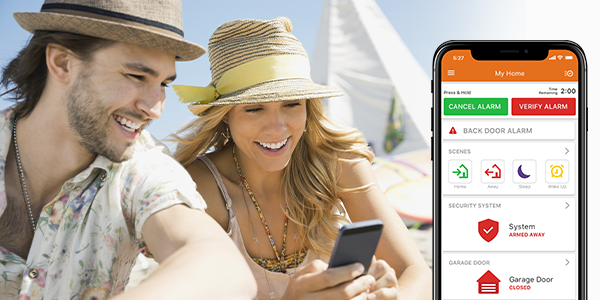 Summer-Proof Your Home for While You're Away
Maybe it's been ages since your family has taken a real summer vacation. If so, you'll want to make sure you're quality time away doesn't come with any added worries. With smart home features from FOCUS Broadband, you can setup geo-services before you leave to ensure all your doors are locked when you leave the home, and create automated house rules like timed lighting so it looks like you're home. These features are just the start. To have our security representatives show you more call 877-755-8023.
Internet Speed for the Multitaskers
Do you scroll through social media while streaming your favorite TV show? Ever listen to a podcast while you work from home? You were made for multitasking, so you need an internet connection that was made for you. Whether it's one thing at a time, or everything at one time, we have the speed you need to support all the things you do! Call 910-755-1967 today to get the fastest internet speed available in your area.



Say Goodbye to Your Cable Bill
The fees charged by local stations and national cable network companies have driven the cost of cable TV through the roof. If paying over $100 per month for cable TV is too much, take note. Some of the most popular TV content can be streamed for free if you know where to look. Streaming services like PBS, PlutoTV, Crackle, Sling Free, Pluto TV, Tubi TV, Vudu, Xumo, and Peacock are just a few places you can find binge-worthy shows available at no cost. All you need is a smart TV or streaming device connected to FOCUS Broadband high-speed internet to say goodbye to your cable bill forever. Give us a call to make sure you have enough speed to cut to the cord. To learn more, visit www.focusbroadband.com/cutthecord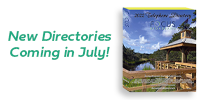 New Telephone Directories
Your new FOCUS Broadband telephone directory will arrive in June. It is our goal to make it as helpful and informative as possible. We offer the area's leading source for local residential and business listings. Please remember to recycle your old telephone directories by dropping them off to any FOCUS Broadband retail location.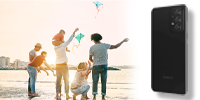 Soar into Wireless Savings
Last chance to take advantage of FOCUS Broadband's Spring Wireless Savings. With deals that offer up to $500* off, you could get a free phone at sign-up, or get the Galaxy A52 for only $29.99! Take advantage of spring savings and get ready for summer fun. Soar into one of our nearest retail locations for more details.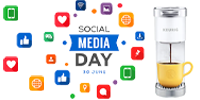 June 30th is World Social Media Day
To celebrate World Social Media Day, we are hosting a giveaway! Like and follow us on Facebook during the month of June for a chance to win a Mini Keurig. Don't forget to follow us on Instagram too and stay tuned next month for our annual Christmas in July giveaway!

High school Graduations
FOCUS Broadband TV will live stream graduations for each of the Brunswick County High Schools this month! On graduation day, tune to FOCUS Broadband TV to salute the Brunswick County Public High School Class of 2022 or catch them after June 6th on FOCUS Broadband TV Channel 3 and HD Channel 910 at 7 p.m. Visit our site for a schedule of air dates and times.
*New line of service activation required. $500 credit applicable when combined with $400 off a new device and $100 port-in credit. Offer only available at time of purchase. Deposit may be required. Credit and other restrictions apply. Termination of service within first 12 months will result in a chargeback. Offer ends June 30, 2022.
+New enrollments with Auto-Draft and/or Paperless Billing only. Only one credit per account per service. Contact FOCUS Broadband for details.
Unsubscribe | TroubleViewing
ATMC | 640 Whiteville Road | Shallotte | NC | 28470 | US